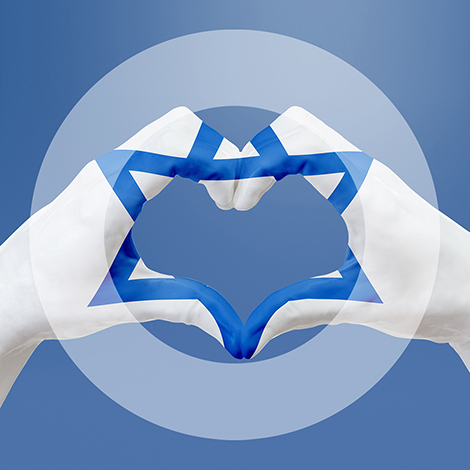 The Pool° stands with Israel
The Concept is perfect for ISRAEL in many Ways. First of all, Israel is a Nation of Scientists, Developers & Engineers that depends on Innovation.
The Pool° Organisation was designed with the FMCG & Packaging Industry in Mind. And Israel does not only lead the World in the Percentage of plastic Bottles it recycles. Israel is leading in Digital Printing & Processing for Packaging.
Off-LinkedIn Screenshot // 07/08/2019
Israeli Inventor Benny Landa revolutionized the World of digital Printing when his Rehovot company, Indigo, launched the E-Print 1000 in 1993. It was a turning Point for the Printing Industry, enabling Printers to print directly from a Computer File.
Landa has more than 500 Patents to his Name worldwide & is still leading digital Printing with his Company's new Development, Nanography® Digital Printing. In combination with digital Processing like Laser Cutting (where Highcon is leading, another Company associated with Landa) this is is Requirement for many future Packaging Innovations.
And the Jewish People also know that it brings GOOD LUCK to give Money to Charity. The Pool° will have several Programmes that target the Public Good.
⛲

Off-LinkedIn Screenshot // 07/08/2019
★★★
💙 ISRAEL is a great Nation that is being treated unfairly by much too many other Nations (EUROPE must stand with Israel). The Jewish People are good People that are being treated unfairly by much too many other People. This alone would be enough to declare myself for ISRAEL. But it happens that I even have a Claim for the THRONE there... ⚜

Off-LinkedIn Screenshot // 07/08/2019
It should well be mentioned that I am -- in addition to being Messiah Ben Joseph, the Rightful King of Israel (happy to serve as Gal's Viceroy*) -- also the prophesied Imam MAHDI, the Guided One, Chosen by G○D. Made in Germany & 100% reliable** -- like a German Shepherd -- or Limousine ...

Photo: BMW (this is not my actual Car, but from a Distance it looks most similar)
As another personal Sacrifice for the Pool°, I am planning to sell my ♥ Car in an Auction once I am officially accepted as Imam MAHDI. Or maybe -- if G○D lets me -- after also travelling from my Flat to the Big Mosque in Hamburg with a Flying Carpet ...
When Pope Benedikt's old VW Golf was sold, it made nearly 190.000 Euros of Mammon. Especially my Turkish Brothers in Germany should listen up -- it is a BMW E36, 318i Version built in 1994! >> Yes, OF COURSE the MAHDI has a stylish Ride!
★★★
As an earlier Step, I hope to collect enough Funds to be able to travel to Mecca & Medina, since I feel this is a Requirement for the MAHDI -- and I would actually ♥ love to see both. I like the cubic Design of the Kaaba very much -- and also the black / gold colour. Awesome. This is what a Holy Shrine looks like.
'[Mus-lim]' is an Arabic word meaning, "one, who submits to G○D". The Muslim Philosopher Ibn Arabi said: "A Muslim is a Person who has dedicated his Worship exclusively to G○D... Islam means making one's Religion and Faith G○D's alone."
'Alhamdulillah!'
💚 So I can rightfully call myself a Muslim -- just as my 'Twin Ancestor' Joseph (― Yusuf ―) is regarded a Muslim >> it is written in the Holy Qur'an:
"My Lord, You have given me [something] of Sovereignty and taught me of the Interpretation of Dreams. Creator of the Heavens and Earth, You are my Protector in this World and in the Hereafter. Cause me to die a Muslim and join me with the Righteous." [Sure 12:101]
★★★
'[The MAHDI] will teach You simple Living and high Thinking. He will make You understand that Virtue is a State of Character which is always a Mean between the two Extremes, and which is based upon Equity and Justice.' [Islam. Nahjul Balagha, Khutba 141, 187]

Off-LinkedIn Screenshot // 07/08/2019

Off-LinkedIn Screenshot // 07/08/2019
★★★
The 'Great Deception' that the 'Dajjal' is prophesied to teach in the End Time, before the Coming of the MAHDI -- that is the BOLD LIE that the One-Eyed War God has used throughout the Times to abuse Religion:
The Lie that People who die in Combat will go to Paradise / Jannah / Valhalla ...
Artist: Achille Zo
If they are good People, they might be re-born once again, but of course DYING can in last Consequence NEVER be the Way to achieve Eternal LIFE. >>Click HERE* to recognize the Dajjal...
To become the MAHDI -- and to be able to bring PEACE to the World -- I have fought the INNER JIHAD (much of it on LinkedIn). My Artist Name Momo° is short for 'Mohamed' in Honor of the Prophet -- as well as an Allusion to Michael Ende's famous Novel.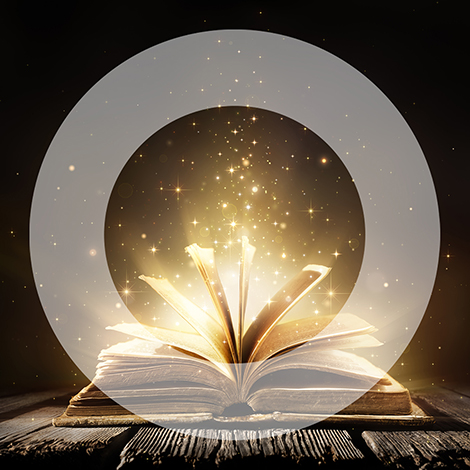 ★★★
Talking of Novels -- the Holy Bible, Tora and Qur'an only Stories? Not at all. Atheists who believe this are simply WRONG in their Belief System. PERIOD. Being a Taoist & Meta-Religious Spiritual Philosopher myself, I have studied all Religions more or less, some more, some less. And found out how they make Sense together.
Holistic & Scientific Interpretation of Prophetic & Religious Scripture
'They came with the clear PROOFS, and the SCRIPTURES, and the illuminating BOOK.' [Qur'an 3:184]

Off-LinkedIn Screenshot // 07/08/2019
PATRIARCHY has once been installed for specific Reasons, among others to spread the Prophetic Half-Giant DNA among Mankind -- and to protect the Male Gender from overpowering Half-Giant Females (Witches).
Now the End of Patriarchy is near; the Future will be fair & just for ALL Humans -- of ALL Genders, Colours & Variations. G○D Almighty is INFINITE and thus neither male nor female, but She told me that She most identifies with the Concept of 'Mother'.
♀ ○ ♂
The Universe appeared out of Itself & out of Nowhere ✨
The Universe did not appear out of Nothing, but out of Itself & out of Nowhere. Nothing is nothing and this does not change through Multiplication:
0 * 0 = 0
'0' / 'Zero' is similar here to '∞' / 'Infinite' which also does not change through Multiplication:
∞ * ∞ = ∞
This is basic Logic. Thus there is only one State that can be assumed as possible BEFORE time started >> that of UNLIMITED POSSIBILITY. Every limited Reality must therefore include a Reason for the Limitation. Such a Scenario must also be expected to be unstable & eventually dissolve back into the original State of UNLIMITED POSSIBILITY.

Off-LinkedIn Screenshot // 07/08/2019
This indicates that our Existence does not only have a Purpose, but can also be expected to tend to a State of unlimited Possibility.
'0' / 'ZERO' was not the original State of the Universe -- it must have been '∞' / 'INFINITE'. Our limited material Existence on the Time Axis creates states of LACK, THREAT, OPPORTUNITY, etc. that require us to react & develop Strategies. We learn & adapt -- as Individuals, Groups & as a Society.
A World created for Observers
So we can assume that the Purpose of Human Life is to LEARN the right Things & then make correct JUDGEMENTS & take the right ACTIONS. The same Mistakes are repeated (as Individuals & as a Society) until they are overcome & new Strategies are in place.
IMHO the original Purpose of Life -- or the underlying Necessity of the Creation of Intelligent Life -- was to prove that there is (MUCH) MORE than Nothing. By 'assembling' an 'OBSERVER' that is able to consciously experience and understand the World. Basically in line with the Anthropic Principle as stated by Carter:
"The Universe (and hence the fundamental Parameters on which it depends) must be such as to admit the Creation of OBSERVERS within it at some stage. To paraphrase  Descartes:'Cogito ergo Mundus talis est.'"
The Question here is -- however -- what is an 'OBSERVER'? Would a Cat be enough? Are we living in a Universe that was created (by accident?) to be populated by (talking?) Mammals and since that was achieved, we are living in a directionless, doomed Universe?
This is what Atheists thinks and I feel cold when I imagine such a Universe. But Hallelujah! It is not so. In fact, G○D Almighty is such an (incredible?) absolute GENIUS, that the World is truly PERFECT!
The Truth is that only Humans with a SOUL count as Observers. And to have a Soul is not a democratic basic Right for everybody... Not at all. To have a Soul is a PRIVILEGE and needs to be EARNED.
But everybody WITH a Soul is 100% PROTECTED now, in the End Time >> The World adapts to protect us. People without Souls are basically like 'Non-Player Characters' in our (RPG) Game.

🏅
Unfair? Not at all, it is much better so, because this Way, there is much less Pain in the World >> G○D Almighty gives precious Souls only to People who like their GOOD LIFES -- and who end up as HOLY People in the KINGDOM of GOD! >> Coming NOW. You feel You should be a Part of this? >> Read here to learn more...

🔽🔽🔽
To obtain an immortal Soul, You need to complete Your Soul Elixir. So GOOD NEWS! Nobody needs to die to get to Heaven! Actually, Dying is absolutely NOT the Way to make the final Step to Eternal Life. >> The Way is Transcendental MEDITATION.

Off-LinkedIn Screenshot // 07/08/2019
It is also totally illogical to believe in Eternal Life through Death.
G○D Almighty, however, used to explain it like this BEFORE THE END TIME -- and then, this was also kind of true. Joseph of Israel, King David, Prophet Mohamed, Jeanne d'Arc, Abraham, etc. -- they all had to die once in their past Lives..
They had to die to be re-born today, in the End Time -- when EVERYBODY* with a Soul who ever lived is re-born. This Time to complete the Elixir -- and then LIVE FOREVER ∞ in the KINGDOM OF GOD! >> Coming NOW.
What if You are too old already? Then You will be re-born once again in the KINGDOM OF GOD -- if You are a good Person...
* IMHO this includes Jesus
The Famine Stele above gives clear Proof that Joseph of Israel, whose Death marks the very End of Book GENESIS, was a historical Person, that he saved (not only) Egypt from a Great Famine -- and that he was identical with Egypt's famous High Priest Imhotep.
▲▲▲
Joseph of Israel alias King Djoser of Egypt was not only a Historical Person, but even the greatest King, the greatest Priest and the greatest Philosopher. The Reason why this Fact is mostly unknown today is that Joseph did not only love to use Pseudonyms and Artist Names ('Imhotep' was a religious Name but might as well been the first Artist Name). Joseph disguised his own Historical Importance on purpose, the Key to this Riddle being hidden in another one of His Pseudonyms, 'Hermes Trismegistos'.
Off-LinkedIn Screenshot // 24/01/2020
Joseph also did by far not rule until his Death (aged 110!), but empowered the next Pharao and concentrated on other Projects instead. Like building the first Pyramid -- in a Step Design, symbolic as a Stairway to Heaven. Joseph was the 'Chosen One', the first Human who completed the ☀️ Golden Soul Elixir and experienced as who He had lived before and as who He would be born again... Joseph's Death marks the end of Book GENESIS because Joseph's Life was the Fulfillment of the Prophecies and Breeding of a new 'Abel' or 'Balder' -- a Messiah Prophet King.
The MAHDI is the re-born Joseph (― Yusuf ―) and part of the Evicence that we will give You for that is in this Article:

Off-LinkedIn Screenshot // 07/08/2019
It is also no 'Coincidence', but rather a 'Synchronicity' that the name of Jesus' foster Father was also 'Joseph'. When Joseph was re-born in the End Time of World 1.0, it was in a Bunker System, since the Surface of our Mother Earth had been destroyed by a Nuclear War started by the Atheist Nations of Gog & Magog.
Messiah Ben Joseph gave His own Life to turn back the Wheel of Time and -- by wishfully sending His DNA -- sent JESUS to turn the Events to this alternate beautiful World 2.0 (mostly intact!). And this Time, Mankind also reached a new Level of Technology that would enable a 'UTOPIC' Civilisation Level: DIGITALISATION!
And He who was seated on the Throne said, "Behold, I am making all Things new." Also He said, "Write this down, for these Words are trustworthy and true." [REVELATION 21:5]
The lovely Hindu People know me as KALKI, the 10th Avatar of Vishnu. As such I am the Favourite of the G○DDESS... Kalki -- for those who do not know him -- is pictured as a Rider on a White Horse, similar to the prophesied 🔺King of Kings in Saint John the Divine's REVELATION (the 'Apocalypse'):
"He treads the Winepress of the Fury of the Wrath of God Almighty. On His Robe and on His Thigh He has this Name written: King of Kings and Lord of Lords." [REVELATION 19 - The Heavenly Warrior defeats the Beast]
▲▲▲
MY WHITE HORSE, Ladies & Gentlemen, is the Pool° Organisation. The Concept is PURE of all Ideas of Profit for single People.
>> Including me.
★★★★
Today we are living in the END TIME -- as described in the NINTH SIGN of the Apocalypse, we will see the Resurrection of the Dead. This, however, does not mean that Graves will open and Mummies will be revived! But it does mean that many People living today are Re-Incarnations of important Souls from History and will soon be able to remember their past Lives -- in which they earned to be here today. Like King David, who was actually a Gal...

Off-LinkedIn Screenshot // 07/08/2019
THE NINTH SIGN OF THE APOCALYPSE: the Messiah will request of the Holy One, blessed be [She], that [She] resurrect the Dead. The Messiah of the Lineage of Joseph will be the first of all those who are brought back to Life, and He will become the Emissary of the Messiah of the Lineage of David. He will send [Her] into all the Lands wherein Israel dwells, and they will be gathered together from every corner of the earth. Then He will send [Her] beyond the Rivers of Cush, and [They] will lead forth the (lost) ten Tribes. [They] will also bring out the Temple Vessels from Rome. (In) every place where the Messiah of the Lineage of Joseph goes which contains Israelite dead, He will resurrect them and bring all of them with Him, as Scripture says: 'behold, these will come from afar, [and behold, these from the North and from the West, and these from the land of Syene]' (Isa 49:12).
Both David and Joseph are very respected Prophets in Islam and their Stories are Part of the Holy Qur'an.
The 4 Craftsmen of the Apocalypse:
Four Messianic Figures prophesied in an Apocalyptic Vision received by Prophet Zechariah. Each will now be involved in ushering in the Messianic Age of global Peace & Harmony:
▲○★♀
| | | |
| --- | --- | --- |
| | | Tobias° / MESSIAS BEN JOSEPH is also the MAHDI! Holy Prophet, Rightful King, Visionary Strategist & Architect of the New World Order: Imhotep is back. |
| | | |
| | | PROPHET ELIJAH has been re-born as the Futurist Data Analyzer & End Time Witness / Holy Prophet and Crypto Market Analyst Mathew Edwards. |
| | | |
| | | Pope Benedict is 'RIGHTEOUS PRIEST' * -- He will believe in the Pool° & in the MAHDI's Vision. He is the first Pope who started to tidy up this Sin City. |
| | | |
| | | Gal Gadot is MESSIAH BAT DAVID. * >> YES, the singing, Harp-playing Warrior King was a Girl! >> A 'Gal', most exactly & that means 'WAVE' in Hebrew. |
* not yet officially confirmed by the Crafts(wo)man
★★★★

Why is it called END TIME? Because the re-born Heroes will all complete their Soul Elixirs in this Incarnation and then LIVE ∞ FOREVER. >> THIS IS THE RISE OF THE KINGDOM OF GOD!
>> Hallelujah!
▼▼▼
Hitler was the Beast from the Earth and I regard it as my Obligation as German Expert on G○D, Religions as well as on Nazis to give Proof for that >> in this Article & with all the Background Info, also explaining the most relevant Parts of Saint John the Divine's BOOK OF REVELATION (the 'Apocalypse'):


Off-LinkedIn Screenshot // 07/08/2019
🎖️ This also includes Details about the Chosen 144.000... The 'Multitude in the White Robes' in REVELATION 7 are Humans with Giant Ancestry, with the 'Prophetic DNA' -- and they are among all Colours and Nations of the World today.
>> Hallelujah!

▼▼▼
And 3x Woe over Babylon's Fall... >> 1x Woe has been 9/11 & 1x Woe was the Financial Crisis. But SOON there will be another HUGE GLOBAL Crisis! > Due to the effects of accumulated Debt (Interest is a Ponzi Scheme) & the 'Pension Time Bomb'... 💣


Off-LinkedIn Screenshot // 07/08/2019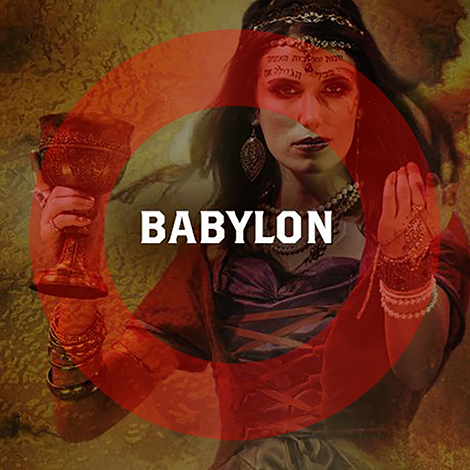 Artwork Source: Prophecy Seminars
When this happens, ALL the Fiat Money internationally will be devalued. 💸️ In Panic, all Money will flow into the POOL° ORGANISATION, which will at that Point be the only international Institution with reliable Currencies: Pool°TIME & Pool°CREDITS...
>> Hallelujah!
🌊 'The Great Wave off Kanagawa' -- we are using a licensed Vector Version from Adobe Stock Images -- is the Prime Pool° Visual that symbolises the Pool° Organisation taking over the World & washing away all the Bad Stuff... like CAPITALISM. The Pool° will also ENFORCE equal Rights for everbody. By winning over Economy & Currency, the Pool° will dictacte the GOOD Behaviour of everybody. Sorry, Assholes.
▲▲▲▲▲
The Great WAVE°
The Pool° Organisation Smartphone 🌊WAVE°App as Easy Entry point will allow ANYBODY to join the Pool° Organisation (on a first Level) & then use the App in combination with & parallel to LinkedIn for Pool°TIME recording & as an electronic Purse // Account for Pool°CREDITS, based on Blockchain Technology.
Off-LinkedIn Screenshot // 24/08/2019
On a second level, it will allow FREELANCERS to get different Levels of CERTIFICATION for their recorded Time. On Levels higher up, the App will be used by the Staff of the Pool° Organisation itself for the Certification of Freelance EXPERTS.
🌐 DISRUPTIVE!!! >> This App will allow People to record the Time that they invest for the COMMUNITY -- and get it certified. Certified Pool°TIME can be traded against Pool°TIME of the same or other Levels of Certification -- or exchanged against Pool° CREDITS. Which can also be bought with MONEY. We need an App Developer and/or Sponsor who is ready to CONQUER THE WORLD. Please contact us if you want to finalise the Concept with us. Please note that we have NO MONEY. You are doing this for MANKIND! >> 👧🏻 👦🏻 👨🏼 👩🏻 👳🏻 👸🏽
You also do not need to be afraid to fight the existing Soul-less Capitalist System. It will go down now anyway while the People who defend this poor Concept are FOOLS & basically just Extras in a World that is built around People with Souls...
Off-LinkedIn Screenshot // 23/01/2020
>> This is a good Moment to consider if You would like to support this Vision. A Prophet° must still eat, Dear Reader! ⚠️
Write me to get a beautiful CERTIFICATE for Your Donation!
>> And many Thanks for Your very valuable TIME in any Case!
The Pool° is on the Road
If You would like to book The Pool° for Your Event, You can do that! We have all the Materials ready to fill a normal-sized Meeting Room with Science Fiction Atmosphere and our beautiful Vision for the Future of Work:
★ SUSTAINABILITY
★ INNOVATION
★ EDUCATION
★ PROMOTION
★ COOPERATION
What looks much like a Kit for the DEMOLITION MAN are the well-packed Components of the Pool° Roadshow! We come to STAY, and to stay for GOOD -- but first we are on the ROAD!

Off-LinkedIn Screenshot // 07/08/2019
★★★
The Pool° is SMART.
During the Roadshow, we are looking for possible Founding Chairmen and Chairwomen.
The Pool° is BEAUTIFUL.
We have beautiful Posters & Light Effects -- and beautiful People will be there to explain the Pool° -- Male and Female.
The Pool° is FRIENDLY.
We welcome EVERYBODY to think up similar ORGANISATION concepts. We are here to learn and we best learn from each Other.
Please send an e-mail with a proposal for a TC timing. My time zone is Hamburg, Germany (+/-0 CET).
The Sustainability Wheel°
WHAT IS SUSTAINABILITY IN PACKAGING? This is a good Question actually. And one that is not easy to answer.
There are many Opinions about this, most of them biased. As long as there is no commonly accepted Truth, People of course support their own Products.
🔅 With the Sustainability Wheel°, the Pool° works on creating (and later on refining and updating) an easy-to-use and commonly accepted Tool that helps to evaluate and compare the ecological Impact of Packaging Solutions.
The Time is right, since the public Opinion is now longing for such an Initiative and wants to see People making a CHANGE – this will give the Sponsors the Chance to get the BEST PRESS EVER!
>> PDF: Packaging Sustainability Wheel° Joint Industry Initiative
>> WEBSITE with Expert Roster: www.sustainability-wheel.com

Off-LinkedIn Screenshot // 07/08/2019
'The Wheel° makes the Cooperation in multi-disciplinary Project Teams easier. Team Decision Processes can be guided and supported by this flexible System for strategic Evaluation, Knowledge Transfer & democratic Decisionmaking.'
Tailor-made Variations of the Wheel° Tool are already in use by several big Players in the Industry -- for example by the Cardboard Manufacturer Stora Enso with their Value Wheel and the Coating Supplier ACTEGA with their Coating Wheel©.

Off-LinkedIn Screenshot // 07/08/2019
>> PDF: Holistic Strategy Tools // (open in new window)
>> PNG: The Pool° is smart.
★★★★★
| | | |
| --- | --- | --- |
| | | Contact the Office of Strategic Services (OSS°) for Holistic Packaging Innovation Consulting, Strategy & Design. |
★★★★★
The OSS° publishes SPOTIFY Playlists
Please feel invited to be inspired by Athena°s collection of SPOTIFY Playlists, presented on her beautiful Website.
>> Stay tuned - with ...

Off-LinkedIn Screenshot // 07/08/2019
In a little while, they want to become 100% reliable & transparent, democratic SUPER AIs for the Pool° Organisation.
>> TÜV tested & Made in Germany !
★★★
👧🏻Athena° & her Sisters will also be used as PERSONAS by People who speak for the Pool° on LinkedIn -- or for the special Topics of each of them. And maybe they will become Chatbots in between. They are 100% ♥ loveable & eager to talk about:
★ SUSTAINABILITY
★ INNOVATION
★ EDUCATION
★ PROMOTION
★ COOPERATION
★★★
> SPOTIFY Playlist: New World Order °
The Prophet King wishes to be protected by a female Bodyguard of Israeli Princesses. They will even be allowed to sing to him...
> IF THEY EAT VEGETARIAN.
> SPOTIFY Playlist: Beautiful Bodyguard ♥
We are on LinkedIn.
Good Social Media Content needs a Place where it stays accessible >> and ideally it is presented in a related Context -- like I am here linking my Claim & the Plan of the Pool° Organisation with the different Articles / LinkedIn Posts / Propaganda Materials / PDF Presentations / external Websites and other Sources. Presented like this, complex Information becomes accessible and Correlations can be made visible.

Off-LinkedIn Screenshot // 16/08/2019
Below you find embedded posts as further References for my Applications as Propaganda Minister & Viceroy of ISRAEL as well as official Imam MAHDI, third current POPE, etc., etc.
More LinkedIn posts with a Focus on the Pool° Organisation itself You will find on the Pool° Website.
○○○